PORTFOLIO MANAGEMENT Application
jcbcapital.com
We build Customized portfolios.
Our recommendations are based on your risk profile, your personal input
and the investment choices available to your Custodian.

Regular monitoring allows for both Strategic and Tactical decisions.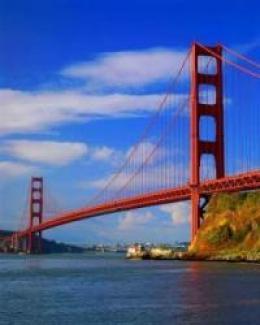 Inquire above or Call (415) 685-3581:

We make every effort to accommodate your schedule. We will attempt to provide at least 3 reasonable dates. Beginning no earlier than 7am and ending no later than 7pm Mon-Sat in your locale.
We bill out at $100-300 hour based on the complexity of the work - inquire in Special notes.
James C. Brandon CA# 0C73572 JCB Capital Performance 1839 Ygnacio Valley Rd. #123 Walnut Creek CA 94598
Copyright © 1998-2012. All Rights reserved.    Fees  -  Terms of Use/Privacy Statement/Legal
Your Consultation is based upon the information you provide:
Portfolio Management Services
Overview of Asset Management, Risk Management, and Portfolio Management.
a. Identify the purpose of the funds in your portfolio:
When & how distributions are planned to occur and any constraints that you would like us to follow.
b. Identify risk tolerance:
Balanced portfolio, Aggressive portfolio or Conservative portfolio.
c. Your Custodian:
Where your funds will be held. Provide the Custodian's name.

d. Preferences:
What do you like Most, Least, and want Changed about your current portfolio?
What do you Want, Need and to be Different from your Advisor?
JCB Capital Performance's response
- scheduling availability forthcoming.
Clients@JCBCapital.com
1839 Ygnacio Valley Rd #123
Walnut Creek, CA 94598
(415) 685-3581
By submitting this application

You agree to comply with our Terms of Use/Privacy Statement/Legal
Schedule a phone conference to discuss your application's information. Your disclosures determine our recommendations and our fees. Recommended investments (to buy and sell) will be emailed for your implementation (within 10 Business days). Recommendations will include choices in several asset classes. Review recommendations and schedule a phone conference to implement.

Do NOT include your SS# and/or account Identification information.

We provide Recommendations. No assets are transferred, your investments remain with your Custodian. Clients who want their Portfolios monitored and managed on an ongoing basis - choose Portfolio monitoring and/or inquire in Special notes, inquiries, requests.
Composition of your current Portfolio:
Please describe the purpose of the funds.  Your risk tolerance. Your custodian

Percentages of major asset classes in current Portfolio: